Why Should Not You Wash Your Face in the Shower – The Ultimate Guide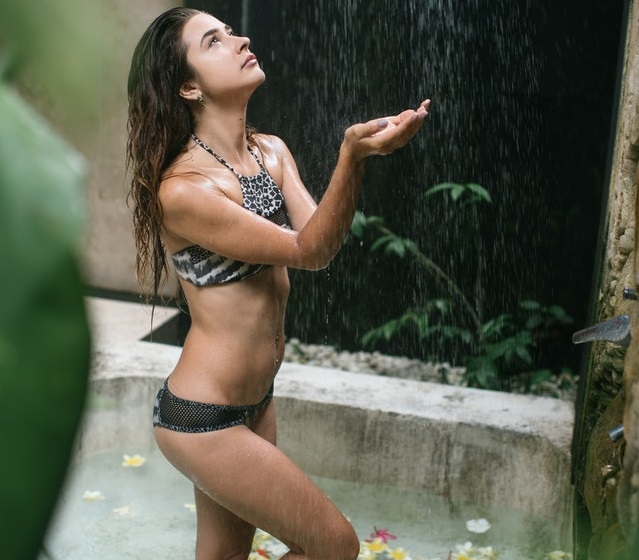 Why Should Not You Wash Your Face in the Shower
Why Should Not You Wash Your Face in the Shower – Is it bad to do it? Well, we will try to explain the goods and bad of washing face in shower in this article.
No evidence that washing your face in the shower makes acne worse, but showering may make rosacea worse if you spend a lot of time in it.
Recently Published
Oil Controlling Face Wash
Debate
As convenient as it may be, one school of thought suggests that hot shower water can strip the skin of natural oils that keep it hydrated and glowing. If you like long showers, you also expose your skin to higher temperatures. temperatures for a much longer period.
The extra heat can cause irritation which can be particularly harmful to sensitive skin. This can make skin conditions, such as acne, worse. showering exposes your skin to all the bad things that are in the air in your bathroom.
Is there any truth in this? One confirms that he washes his face regularly in the shower. However, experts say it's best to be careful washing your face in the shower – having the right water temperature is key to taking care of your skin.
If you have very dry skin, the hot water in the shower is going to harm it. Hot water dries out the skin, which can then lead to redness, breakouts, as well as acne. To understand how you can overcome your dry skin problems, read more here.
Source Healthline
Does it Cause Acne?
Washing your face in the shower removes dirt, oil, makeup, debris, and pollution just like it would elsewhere. There is no evidence that washing in the shower causes rashes or acne.
Is it OK to Wash face with Water
By cleaning with water only, the skin's natural oil is less likely to be absorbed in excess and thus reduces the risk of damaging the skin barrier. Cleansing the face with water not only reduces the action of removing sebum, but also the action of physical friction, which would reduce irritation of the skin.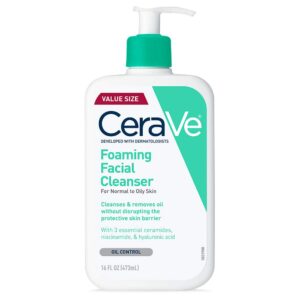 $14.99

View on Amazon

4.8 out of 5
 4.8/5
Is hot water good or bad?
Experts agree that washing your face in the shower won't damage your skin or cause acne, but that doesn't mean you have to set the temperature to scorching heat. However, it is best to use lukewarm water, not hot water.
Water that is too hot for the skin on a regular basis is not good. If it's once or twice a week, it's fine, but not every day. So lowering the heat is good. Or, better yet, try cold showers.
Moderation is recommended. Washing once or twice a day with lukewarm water and for a short time is ideal, as hot water can dehydrate the skin and rob it of its vitality. natural oils.
Suitable time to wash?
Regular, daily facial cleansing is important for maintaining skin health. An evening cleanse is essential, as the cleanse removes dirt, makeup, and pollution that the skin can accumulate throughout the day.
Morning cleaning is optional. It is best to clean if you wake up with oily skin or want to remove the product that you have left overnight.
Related Queries
Washing your face in cold water?
To wash your face, the optimum water temperature is warm. Cold water does not effectively remove daily dirt, hot water can irritate and dry out the skin. Hot water helps loosen dirt, but preserves the skin's natural moisturizing oils.
Washing your face in the morning?
There really is no point in washing your face in the morning, especially if you washed yourself well the night before, "says Hirsch. face every morning, as long as you do not overload the skin with aggressive cleansers and drying agents.