Best Laser Tattoo Removal Parlors in Austin, TX
Knowing a city implies being able to find whatever you are looking for within its borders. It does not matter if you are a local or not if you cannot find your way in a place, which is why everyone needs some help and guidance from time to time. The world is vast and diverse and there are many different aspects between certain regions and civilizations. However, globalization has led to most places having certain luxuries and services readily available. All that is left to do is for the individuals to find it and make their way to the designated location. Even if we are lost, the maps and the internet can help us get back to it.
Finding What You Need
Take the USA for example. Each of the 50 states is different and unique and despite them being one country there are enough traits about each one to make them almost entirely new. As the biggest of them all, Texas has a lot going on. It is a popular state and its capital of Austin is well-known. Nowhere near the size of Houston or Dallas, it is still a big city with a lot to offer to both the natives and the tourists. Therefore, when you need something, it could take some time before you know where to go and who to pick.
Tattoo Removal in Austin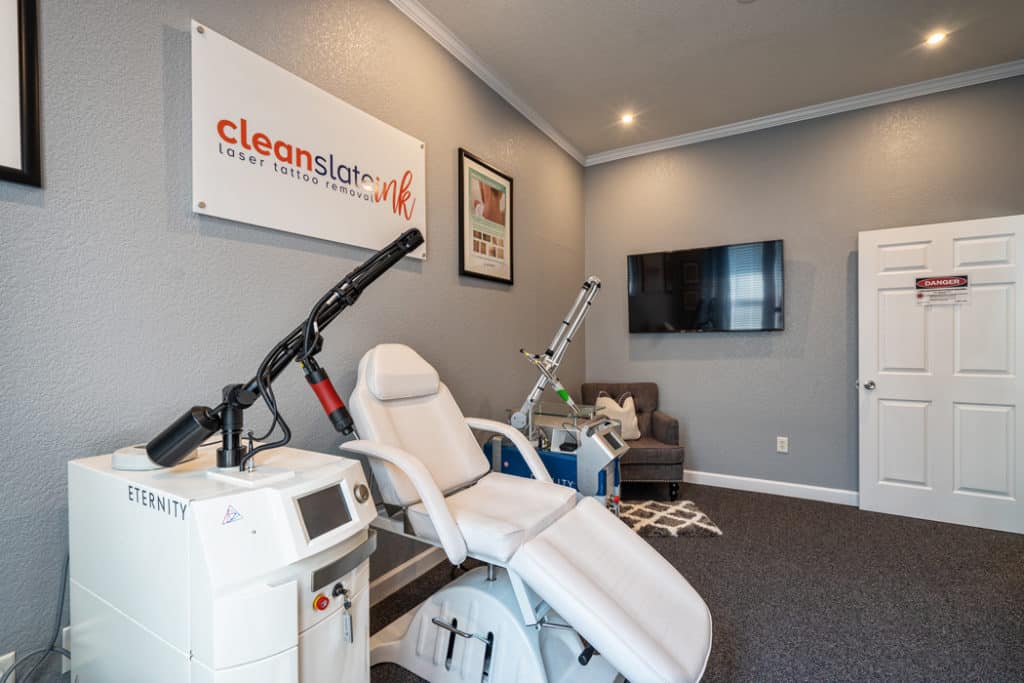 In this article we aim to help you with one such thing as we talk tattoo removal parlors. As any other state capital and modern, 21st century city, Austin is no stranger to tattoo studios and the whole tattoo culture. Of course, many customers eventually want to change some of their ink or have it removed, which is when removal parlors are needed. Keep reading to find out which the best ones are in Austin, Texas, and why. If you ever find yourself in or around the capital of the Lone Star State, you will know exactly where to go for all of your ink removal needs.
1. Removery
Cleverly named and implying exactly what they are about, Removery is among the leaders in its field in the city. This laser tattoo removal parlor is located in South Congress, at 1400 South Congress Ave, right between Gibson Street and Elizabeth Street. You cannot miss it really. The locals will easily find it as it is next door to Perla's. They are open every day apart from Monday and Sunday. On Tuesday and Wednesday their doors are open from 9 AM to 6 PM. On Thursday, you can visit them from 10 AM to 7 PM. On Friday, they are available from 9 AM to 5 PM, and on Saturday they open at 9 AM but close early at 3 PM. Well respected and with a lot of customers leaving positive reviews, this removal parlor knows what they are doing. Their website has before and after gallery that confirms it. Make sure to check here if you want to learn more about making an appointment.
2. Pigment Tattoo & Laser Removal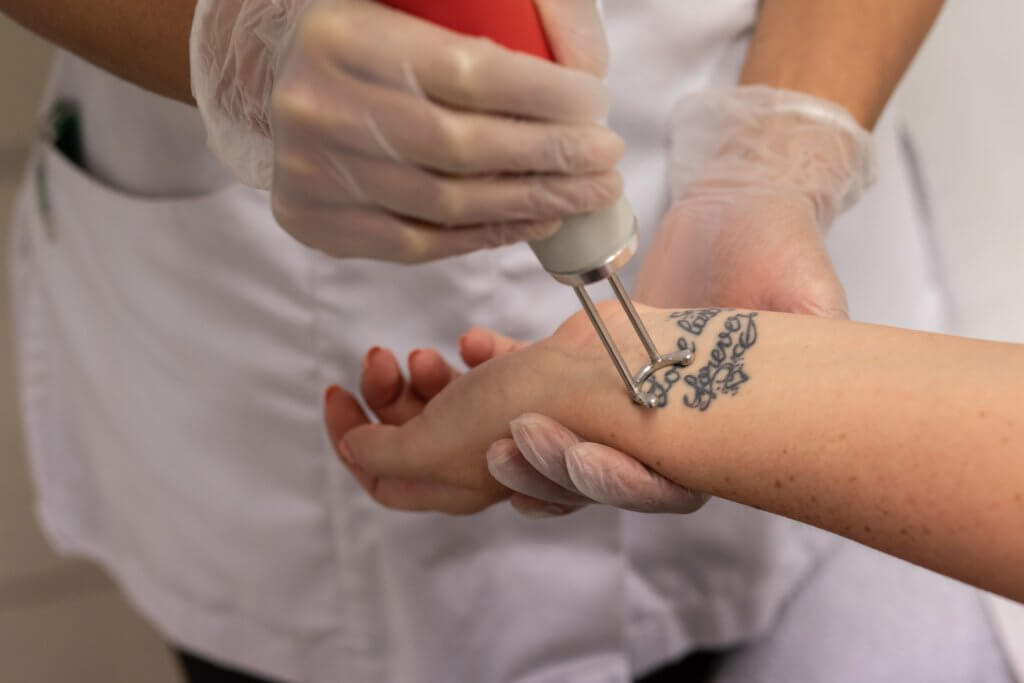 Open every day from Tuesday to Saturday from 10 AM until either 6 PM (Tue, Wed, Thu) or 8 PM (Fri, Sat), this well reviewed business is famous in the city of Austin. They deal with any sort of tattoo removal, permanent makeup, and everything in-between. They are located on 12233 Ranch Road, there is private parking available, and they accept credit cards. This studio has more than 60 awards and it has appeared in magazines over 500 times. Their work speaks for itself, as do the experiences from their past customers.
3. MEDermis Laser Clinic
You will find this tattoo studio in both Austin and San Antonio, a testament to how successful they have been. Their Austin parlor is open Monday through Saturday. From Monday to Friday it is open from 9:30 AM to 6 PM. On Saturday, they open at 10 AM and close at 4 PM. Find them at 2111 Dickson Drive, South Austin. MEDermis has over 15 years of experience and have been in the tattoo removal industry since 2006. Mike, the owner, knows what it takes to make it in this field and cares deeply about every customer. Latest in tools and tech confirms it, as does the overall satisfaction level of every new client.
4. Magic Laser Tattoo Removal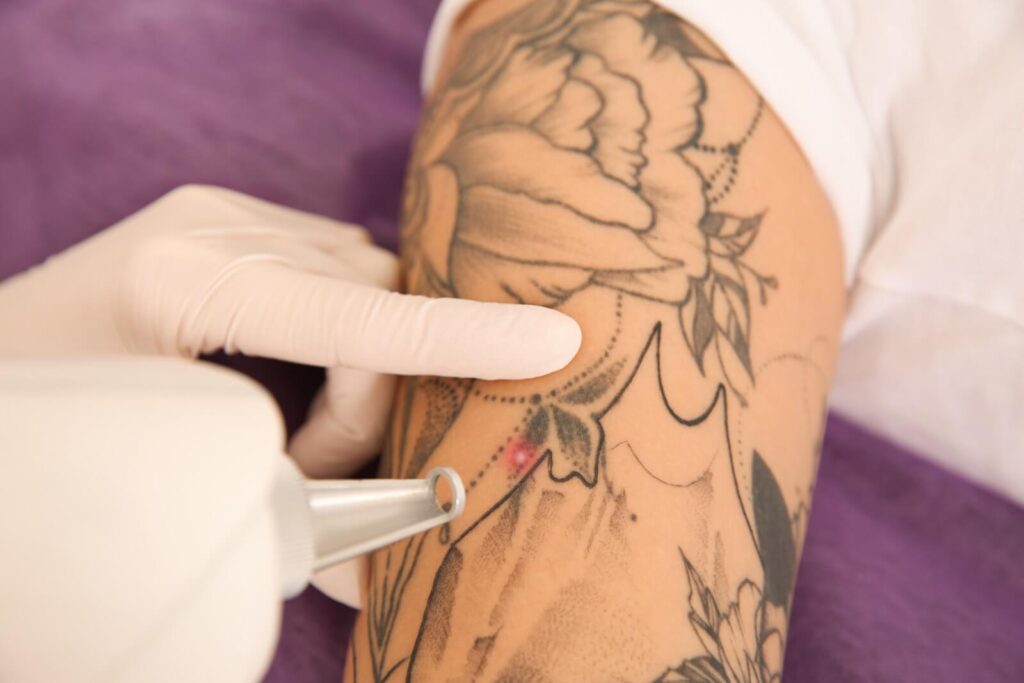 If you want your ink removed as if done by magic, head on over to 8556 Research Boulevard, Austin, TX. They are one of the rare Austin based tattoo removal parlors that work every day of the week. Not only that, but they are open well into the night. From Monday to Saturday, their doors are opened from 12 PM to as late as 10 PM. On Sunday, they also start at 12 PM but close early, at 8 PM. Apart from complete removal, they are also famous for tattoo lightening if you want your ink to still be there but be less visible.
5. Clean Slate Ink
Is there a better name for a tattoo removal studio? This parlor offers literal clean slates on your skin when it removes the ink from it. That is how clean and neat their services are. From full body laser hair removals to full body tattoo removals, there is nothing they cannot get rid of on you. Apart from Sunday, they are open every day from 9 AM until 7 PM. Make your way to 600 Round Rock West Drive but mind that an appointment is required. They accept credit cards, there is bike parking available, and free Wi-Fi awaits inside as you wait in the beautiful, aesthetic, and peaceful studio.
Conclusion and Takeaways
As you can see, there is no shortage of quality tattoo removal studios with experience that put an accent on safety and comfort of their customers. Removing ink from the skin is definitely not something anyone can do, but these five studios are great at it. Look no further that their addresses when you start to second-guess that ink you have.