Hippie Chic: Mixing Vintage And Modern For A Unique Style Statement
The hippie fashion movement of the 1960s and 1970s has left a lasting impact on the world of style. The carefree, bohemian aesthetic continues to inspire fashion today, with a modern twist. Embracing the spirit of individuality, freedom, and self-expression, hippie chic combines vintage elements with contemporary pieces to create a unique and eclectic style. In this article, we will explore how to mix vintage and modern fashion to achieve a stylish hippie chic look that stands out from the crowd.
Exploring Mix Vintage And Modern Fashion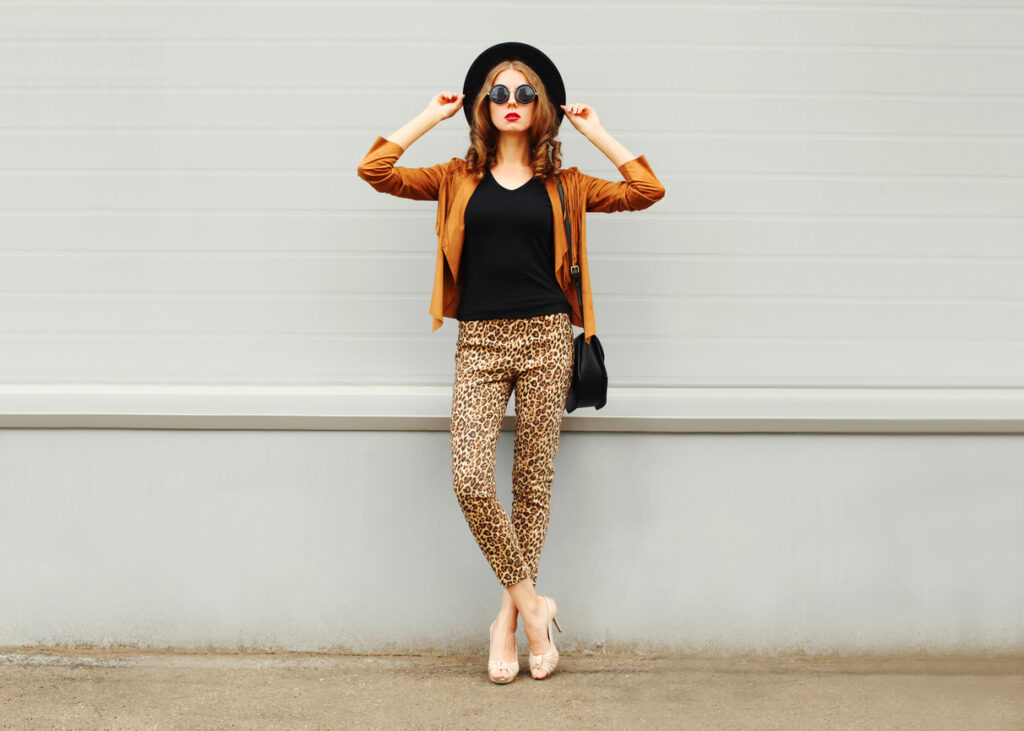 Let's explore some of the mixed vintage and modern fashion looks to get a top hippie chic look and get noticed! You can find on this site a great range of hippie clothes.
Vintage-Inspired Prints And Patterns
Hippie chic apparel must include vintage motifs and patterns. Look for garments featuring floral prints, paisley, tie-dye, or geometric patterns reminiscent of the '60s and '70s. These nostalgic designs add a retro touch to your outfits and create a sense of bohemian whimsy. Incorporate vintage-inspired prints through dresses, blouses, or accessories for a statement look.
Flowy Silhouettes
Flowy silhouettes are synonymous with the hippie chic style. Embrace loose-fitting maxi dresses, wide-leg pants, and oversized tops that drape gracefully on the body. Opt for fabrics like chiffon, cotton, or linen that allow for movement and create an ethereal and relaxed vibe. Balance the loose shapes with fitted pieces to maintain a flattering silhouette.
Layering With Modern Basics
To achieve a contemporary twist on the hippie chic style, layer vintage-inspired garments with modern basics. Pair a flowy bohemian blouse with high-waisted jeans or layer a printed kimono over a simple t-shirt and shorts combination. Mixing vintage and modern pieces creates a visually interesting contrast and adds depth to your overall look. Experiment with layering different textures and colors to create a unique style statement.
Accessorize With Vintage-inspired Jewelry
Accessories play a vital role in achieving the hippie chic aesthetic. Look for vintage-inspired jewelry pieces like long beaded necklaces, oversized statement rings, and fringed earrings. Incorporate natural elements such as feathers, wood, or stones to add an earthy touch. Layer multiple necklaces or stack bangles to create a bohemian-inspired arm party. These accessories add a touch of nostalgia and personal flair to your outfit.
Vintage-Inspired Footwear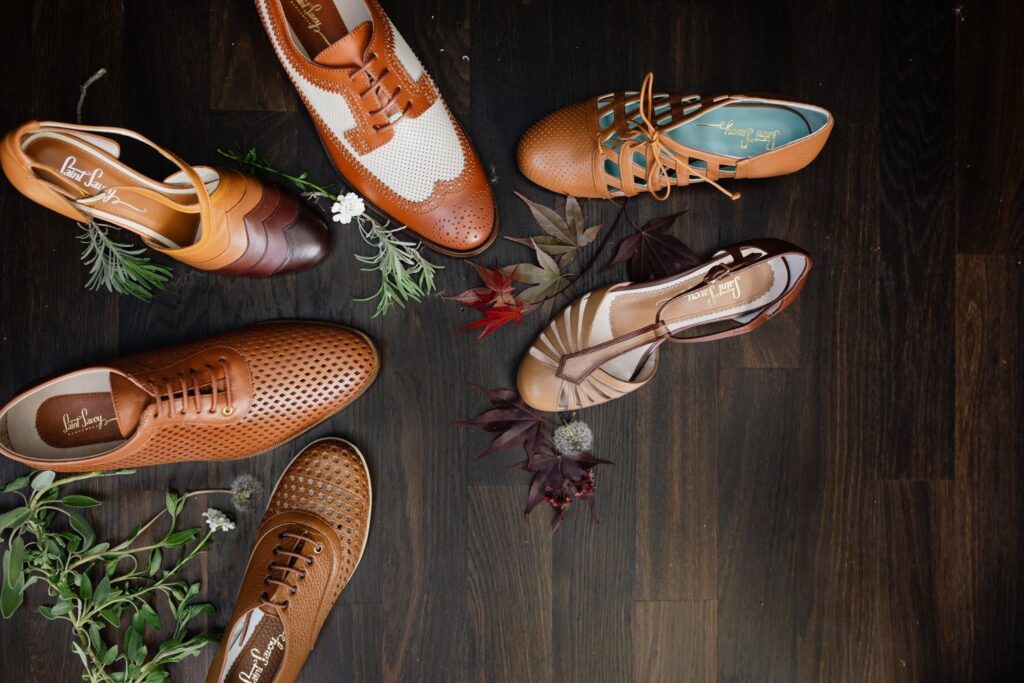 Complete your hippie chic look with the right footwear. Opt for vintage-inspired options like leather sandals, ankle boots with fringe details, or wedges with woven accents. Look for earthy tones or bold colors to complement your outfit. Choose shoes that are comfortable and allow you to move freely, whether you're exploring the city or attending a festival.
Mixing Textures
Experimenting with different textures is key to achieving a unique hippie chic style. Mix and match fabrics like lace, crochet, velvet, or suede to add depth and visual interest to your outfits. For example, pair a lace top with denim shorts or a velvet blazer with a flowy maxi skirt. The combination of textures creates a tactile and visually appealing look that captures the essence of hippie chic fashion.
Embrace Natural And Sustainable Fabrics
Hippie chic fashion often embraces an eco-friendly mindset. Opt for clothing made from natural and sustainable fabrics like organic cotton, hemp, or bamboo. These fabrics not only feel comfortable against the skin but also contribute to a more sustainable fashion industry. Choose garments from brands that prioritize ethical practices and environmental consciousness.
Bold And Natural Makeup
Complete your hippie chic look with makeup that enhances your natural features while adding a touch of bohemian flair. Embrace a fresh-faced, glowing complexion with a lightweight foundation or tinted moisturizer. Add warmth to your cheeks with a peachy or bronzy blush.
Embrace a fresh-faced, glowing complexion with a lightweight foundation or tinted moisturizer. Add warmth to your cheeks with a peachy or bronzy blush. For the eyes, opt for neutral shades like earthy browns or soft golds, and apply a few coats of mascara to enhance your lashes. Keep the lips natural with a tinted lip balm or a nude lipstick.
Hairstyles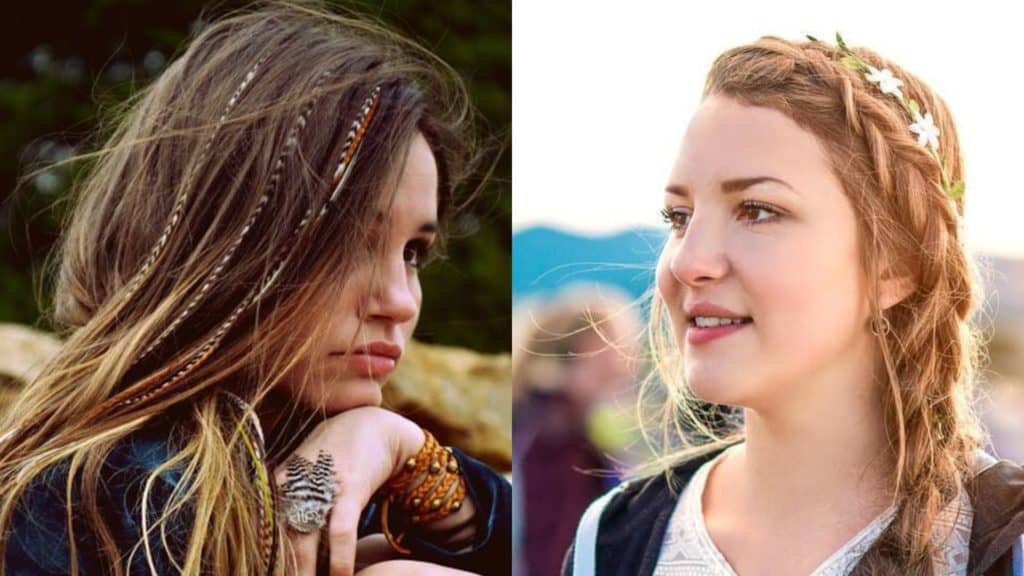 When it comes to hippie chic hairstyles, embrace natural and effortless looks. Opt for loose waves or tousled curls that give off a carefree and bohemian vibe. You can achieve this by using a curling wand or braiding damp hair overnight for soft, beachy waves. If you prefer an updo, go for a messy bun or a loose, braided hairstyle. Enhance your hairstyle with bohemian-inspired hair accessories like headbands, floral crowns, or woven hair wraps.
Thrifting And Second-Hand Shopping
To find authentic vintage pieces for your hippie chic wardrobe, consider thrifting or shopping at second-hand stores. These places often have hidden gems waiting to be discovered. Explore local thrift shops, consignment stores, or online vintage marketplaces. Keep an open mind and be willing to dig through racks to find one-of-a-kind pieces. Not only will you be able to build a sustainable and unique wardrobe, but you'll also have the satisfaction of finding something truly special.
Expressing Individuality
Embracing your personal style and expressing your individuality are important aspects of hippie chic fashion. Display your unique preferences and tastes by mixing vintage and modern pieces. Don't be afraid to experiment with different colors, patterns, and accessories. Incorporate elements that resonate with you, whether it's adding a pop of color, layering on statement jewelry, or wearing a hat that reflects your personality. Remember, hippie chic fashion is about embracing freedom and self-expression, so have fun and let your style shine.
Conclusion
In conclusion, hippie chic fashion is a fusion of vintage and modern elements that allows you to create a unique style statement. By incorporating vintage-inspired prints and patterns, flowy silhouettes, and layering with modern basics, you can achieve a bohemian and eclectic look. Don't forget to accessorize with vintage-inspired jewelry, opt for vintage-inspired footwear, and experiment with mixing textures. Embrace natural and sustainable fabrics, and complete your look with bold and natural makeup and effortless hairstyles. Above all, express your individuality and have fun creating your own hippie chic style that stands out from the crowd.