How to Make Your Lips Look Fuller With Lip Makeup – 2023 Guide
Let's face it, nothing is sexier than full lips. Just look at famous world beauties like Angelina Jolie and Naomi Campbell. Remember the famous beauty of some long ago Marilyn Monroe, they all have full, sensual lips that simply beckon for a kiss and give the complete facial expression warmth, softness, and sensuality.
What do lips say about the person?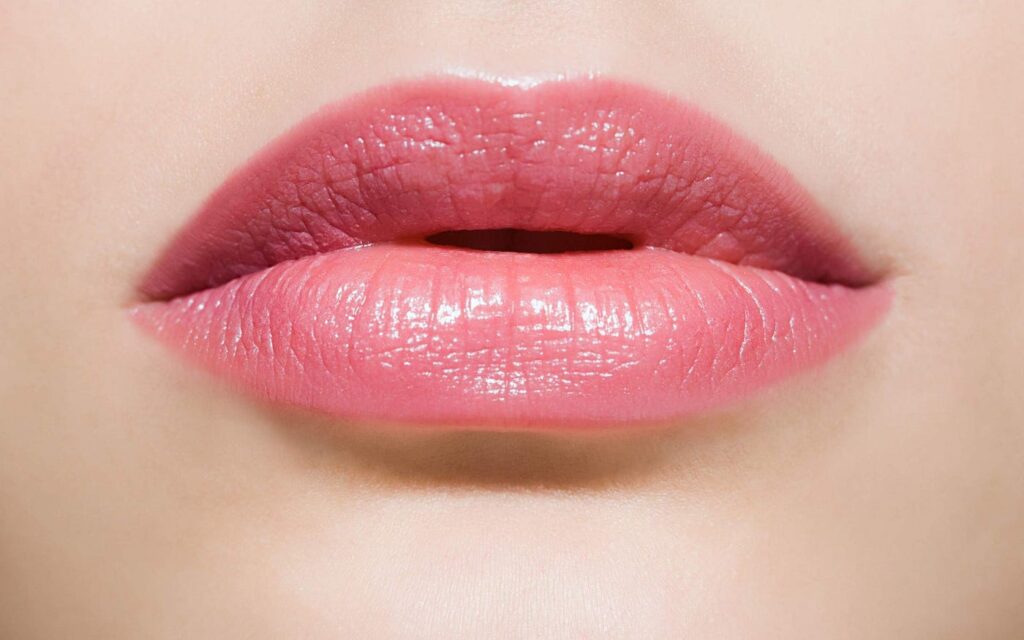 Did you know that thin lips are associated with excessive seriousness, hard work, and great responsibility? People with extremely thin lips are considered cold and difficult both to themselves and to others. The upper lip reflects the feminine side of our personality while the lower lip represents the masculine side of our coin.
There is not a single imperfection that can't be fixed with a little makeup. Even a lip balm for girls can be found useful in perfecting your facial expression, not to mention all other cosmetic products that can be found if click here.  Before you decide on Botox, hyaluronic fillers, or going under the knife, let's see what you can do with the magic wand called makeup and how to make your lips look fuller.
Learn how to apply makeup to make your lips look bigger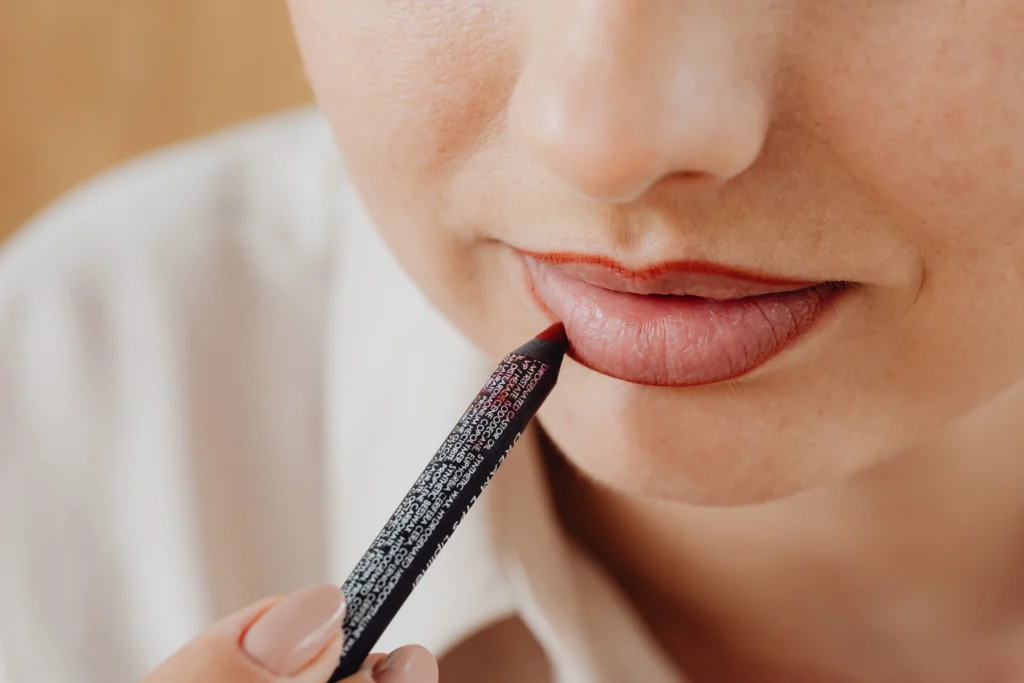 Well, that's easy to say – but how? We are here to find out for you everything you need to make your lips look bigger and more attractive with makeup.
1. Prepare your lips
The softer and better hydrated the lips are, the longer the make-up on them lasts and the better it looks. First, prepare your lips for makeup application. Start by exfoliating. This can be done with a toothbrush dipped in granulated sugar. Dip a wet toothbrush in crystal sugar and gently brush your lips in circular motions. Everything takes a few minutes.
Afterward, wash with warm water. By removing dead cells, the skin of the lips will become brighter, smoother, and fine-lined.
2. Apply concealer
Before applying makeup, apply the concealer or foundation you use for the rest of your face on your lips. Make the layer very thin. On the lips prepared in this way, the lipstick will be uniform, the color more intense and fuller. The concealer applied to the lips will serve as a necessary base for outlining the lips with a pencil in order to increase the volume.
3. Contouring
With contouring, you can manipulate the shape and size. By contouring, you can visually reduce the forehead, emphasize the cheekbones, and of course, you can increase the lips with makeup.
By adding a contouring cream or loose powder under the center of the lower lip and above the tips of the upper lip, you create a subtle shadow. Just make sure to rub in really well and even out the edges so that your contouring is truly invisible. This extra dimension will instantly make your lips look fuller.
4. A selection of lipsticks
It may sound strange to you, but avoid dark shades of lipstick because they will make your lips visually smaller. Instead, go for light pink or skin-toned shades to make your lips look bigger.
If you did not achieve the desired effect with lipstick, white eyeliner can help you. All you have to do is, after applying lipstick, apply a white liner to the center of your lips. Then, tap with your finger to blend the pencil. Your goal is to get a lighter part in the middle of the lips, without sharp transitions between the lipstick and the pencil. This way, your lips will look bigger.
5. Lining with a pencil
The easiest way to make your lips look bigger is to frame them with lip liner. Makeup artists do it all the time. Just be careful not to overdo it.
6. Highlight Cupid's bow
Did you know that the V-shaped line in the middle of the upper lip is called Cupid's Bow? Now that we know, let's learn that a highlighter is not only for cheekbones but can also do a good job on other parts of the face. Adding a bit of shimmery highlighter to the cupid's bow will open up the mouth making it sensual. Choose a champagne-colored highlighter because it looks the most natural on the face. Apply it with your finger along the edge of the above-mentioned part of the lips. You can also use a soft cosmetic brush. You can even put a bit of highlighter on the center of your lower lip to make it look fuller.
Did you know that…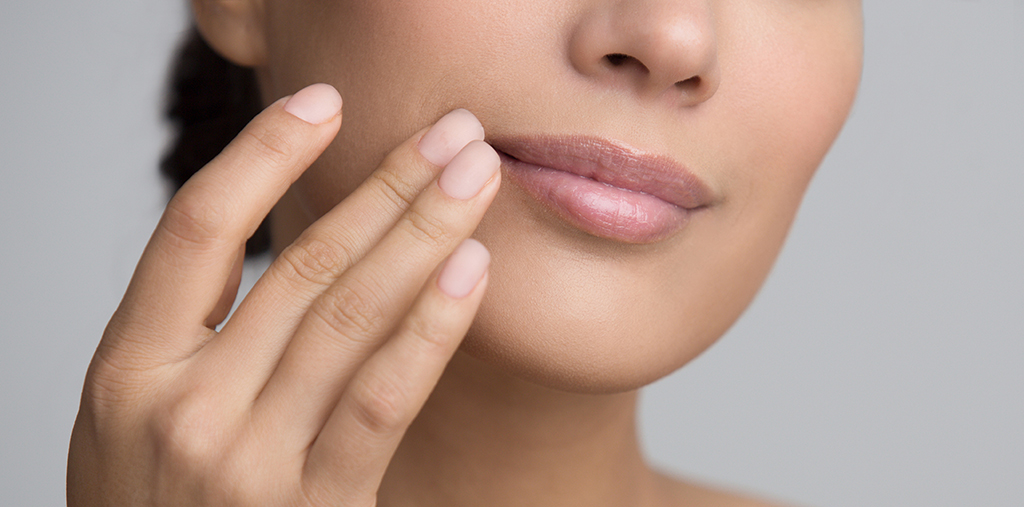 The history of cosmetics goes back 7000 years. Some form of makeup is present in almost all societies on the planet. The oldest forms of make-up actually represented body painting, or as we call it today, body art. They had a ritual function. In the beginning, people used red ocher (clay that contains a large percentage of iron) and other materials that, taken from nature, served to send a certain message to the environment by applying color to their faces and bodies.
Reliable archaeological evidence of make-up dates back to ancient Egypt and Greece. Makeup is even mentioned in the Old Testament.
In the meantime, cosmetic preparations and the way of applying makeup have come a long way in transformation. We also witnessed different fashion trends, to which make-up along with clothes, shoes, and hairstyles succumbed. However, the basic purpose remained the same. With makeup, we send a certain message to the environment.
If nature has not blessed you with full, sensual lips, you can fix it with makeup too. However, some people find it tiring.  With a little skill and a few homemade preparations, send a message to the world that you are a warm, sensual, and relaxed person whose company everyone will want.