Styling Tips for Petite Women: Creating Illusion and Proportions
If you're shorter than 5 feet 4 inches, you might want to read this article and find some helpful tips and tricks for your fashion approach! You may be curious as to what kind of clothing works best for women with petite frames. Women who are less than 5 feet, 4 inches (163 centimeters) in height are typically classified as petite. Shops may use either "5'3" or "5'2" on their signs, depending on the store itself. Here is all that you should know when it comes to dressing up and creating a stylish outfit for yourself.
What defines a petite woman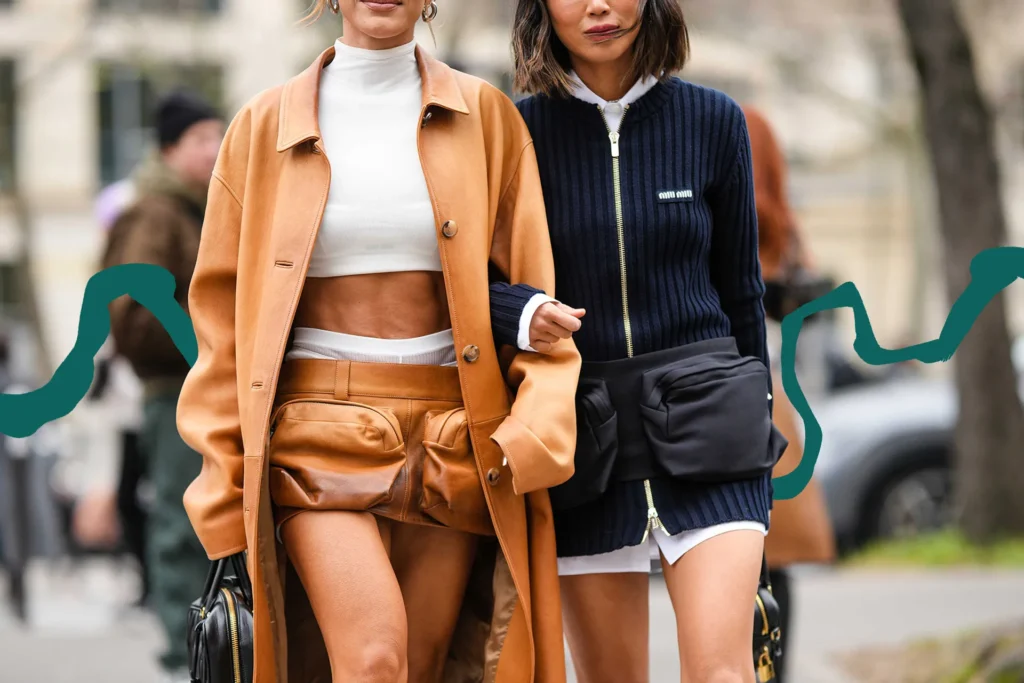 A regular size usually fits women who are 5 feet 5 inches or taller. For shorter women, lengthy sleeves on coats, jackets, and many other items can be unpleasant, and jeans frequently have an excessively long leg opening. Therefore, the term "petite size" often refers to height rather than physical mass. This explains why it is possible to be both petite and oversized as well as petite and thin. If you have always struggled with baggy clothes and you never felt cozy in your chosen items it may have been because you were shopping at the wrong isle.
Where to shop if you are petite?
The key is in knowing where to shop and who to trust in terms of their quality, fabric, and design. A lot of women struggle with in-person stores, hence why most of them are shopping online nowadays. If you want to find the perfect mini dress for the summertime, visit this site! With new arrivals coming in daily, the shelves are always filled with interesting and unique women's clothing, home decor, gifts, accessories, and other nicknacks. Check them out and see for yourself.
Styling Tips for Petite Women: Creating Illusion and Proportions: Top 6 Tips To Follow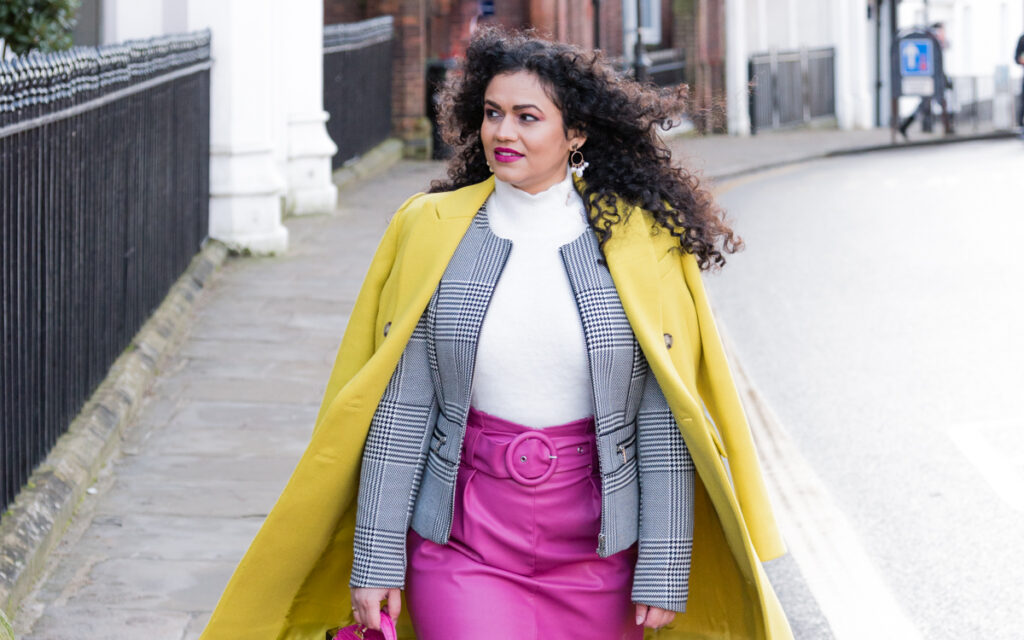 1. Know what you are getting and what you are shopping for
Not every store that caters to petite customers will have fashionable or flattering clothing. Try going with wardrobe essentials in the petite section before venturing into the regular section for more on-trend items. This means that even when you're shopping in the usual size section, you should keep in mind the appropriate lengths for Petites in tops, bottoms, dresses, and jackets. For example, small women can wear full-length versions of crop tops, miniskirts, and cropped pants.
2. Pick the right shoes
Although wearing a pair of high heels is a well-known easy way to appear taller, not all heels are created equal. The shoes shouldn't be so big and obvious that they take center stage because the key to dressing for a small frame is to keep the outfit's proportions in line. Cute summer wedges are a great choice if you want to look taller without calling too much attention to your feet. But you should stay away from wearing heavy block heels or anything too overpowering, like platforms, if you don't want to appear shorter. You can also pick a pair of nude heels that matches your skin tone for cute and fashionable results.
3. Wear the right type of jeans
Contrary to common assumptions, the location of the waistband on a pair of pants can have a major impact on how the wearer looks. If your waist isn't properly positioned, a woman who is already on the shorter side may look even more diminutive. This is why shorter women benefit most from wearing high-waisted jeans. Not only can high waistlines make your waist look smaller by accentuating it more, but they also make your legs look longer by creating the illusion that they begin higher on the torso. if you don't want to wear low-rise bottoms all the time, you can swap out your high-waisted bottoms with a pair of mid-rise bottoms.
4. Watch out for prints + add accessories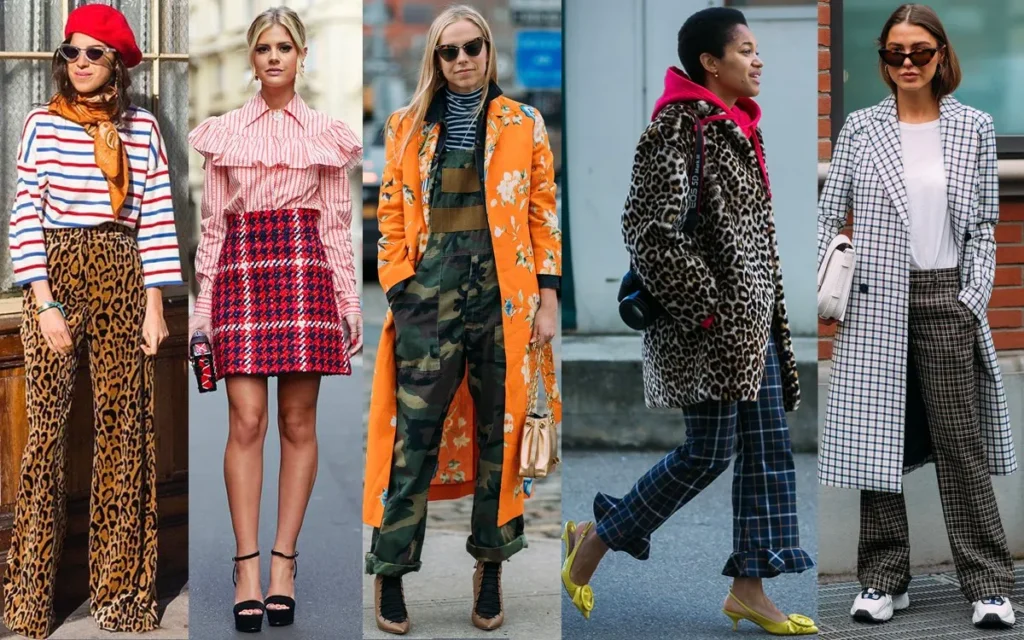 Stick to prints with smaller patterns if you're on the shorter side. You don't want something too big, wild, or colorful. If you are a petite woman – stick to smaller and cute petite prints.
We've all heard the old phrase, "Accessories can make or break an outfit," and it rings true. This is a really fitting description of your petite frame. It's important to carry a bag that's not too big, wear shoes that complement your outfit, and accessorize with a belt to define your waist and elongate your legs. Keep all of these in mind to make your short stature look longer and taller.
5. Consider tailoring where needed
People who want to leave a bold impression should consider tailoring. When it comes to dresses or pants, tailoring can minimize bulk and highlight a woman's thin form. You can ask a friend or a seamstress to help you hem your garments if you don't have the money to pay a tailor. To ensure a cozy and flattering fit, always try on clothing before purchasing. If any adjustments are required, carefully measure the hemline and components like sleeve length. You may create stylish clothes that are tailored to properly fit your petite body.
6. Fashion tips
Don't forget the section of regular sizes; instead, think of things that can be easily tailored with "no sew" methods. When trying on clothes, always keep in mind if you could have them altered to fit better; it's better to buy a size or two too big than too small.
Premium basics like T-shirts, sweaters, and lightweight coats may be found in the teen departments. This makes your shopping practical, as well as affordable. You can find out what fits you best by going to large department stores that stock multiple brands of petite-sized clothing and trying on a wide range of sizes and styles.
If these aren't sustainable brands, you can try obtaining similar pre-owned items from them on a variety of fashion reseller websites. You can also try thrift shopping until you find your style.
Are you ready to shop and enjoy your new style? Embrace your body and show off with confidence!